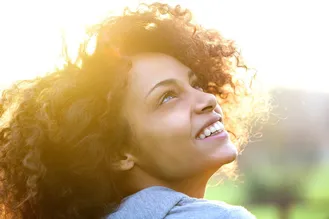 General Dentistry Offers an Array of Services to Help Maintain Your Smile
When you are searching for high-quality dental health care for your entire family, this is where your general dentist in Livermore, CA, comes in. A general dentist serves as the primary dental care provider for patients of all ages. Your Livermore, CA, dentist at Murrieta Dental Care takes responsibility for the diagnosis, treatment, and overall coordination of services to meet your oral health needs.
Your general dentist and hygiene team will provide nearly all of your dental services here in the office. If a specific need is outside the scope of the practice, then this office will coordinate a local specialist to take care of that problem.
Dr. Kamena, your general dentist in Livermore, CA, is highly educated and trained in many dental procedures. Instead of just specializing in one phase of dentistry, he provides an array of different dental services for you and your entire family, including:
Cosmetic procedures
Crowns and bridges
Dental implant restorations
Dentures
Gum disease treatment
Home care instructions
Restorative care
Teeth cleanings
Teeth whitening
Regular cleanings and checkups
At your regular dental visit, your general dentist will check your teeth for problems and your mouth for signs of disease, infection, or oral cancer. This evaluation is commonly done in conjunction with your routine dental cleaning. Even though many people only need a cleaning and exam twice a year, based on your specific needs, Murrieta Dental Care can coordinate more frequent appointments.

During the cleaning portion of your visit, your hygienist will complete the following:
Check the cleanliness of your teeth and gums
Remove plaque and tartar from above the gum line
Polish your teeth
Floss between your teeth
Review recommended brushing and flossing techniques
Recommend any homecare products based on your needs
Help the dentist identify problems
It is important to visit your dentist in Livermore, CA, at least every six months so that you can properly maintain the health of your smile. Remember, by visiting your dentist at least twice a year and following daily oral hygiene practices at home, you are more likely to keep your teeth and gums healthy for a lifetime! Call Murrieta Dental Care for an appointment at (925) 447-4800.